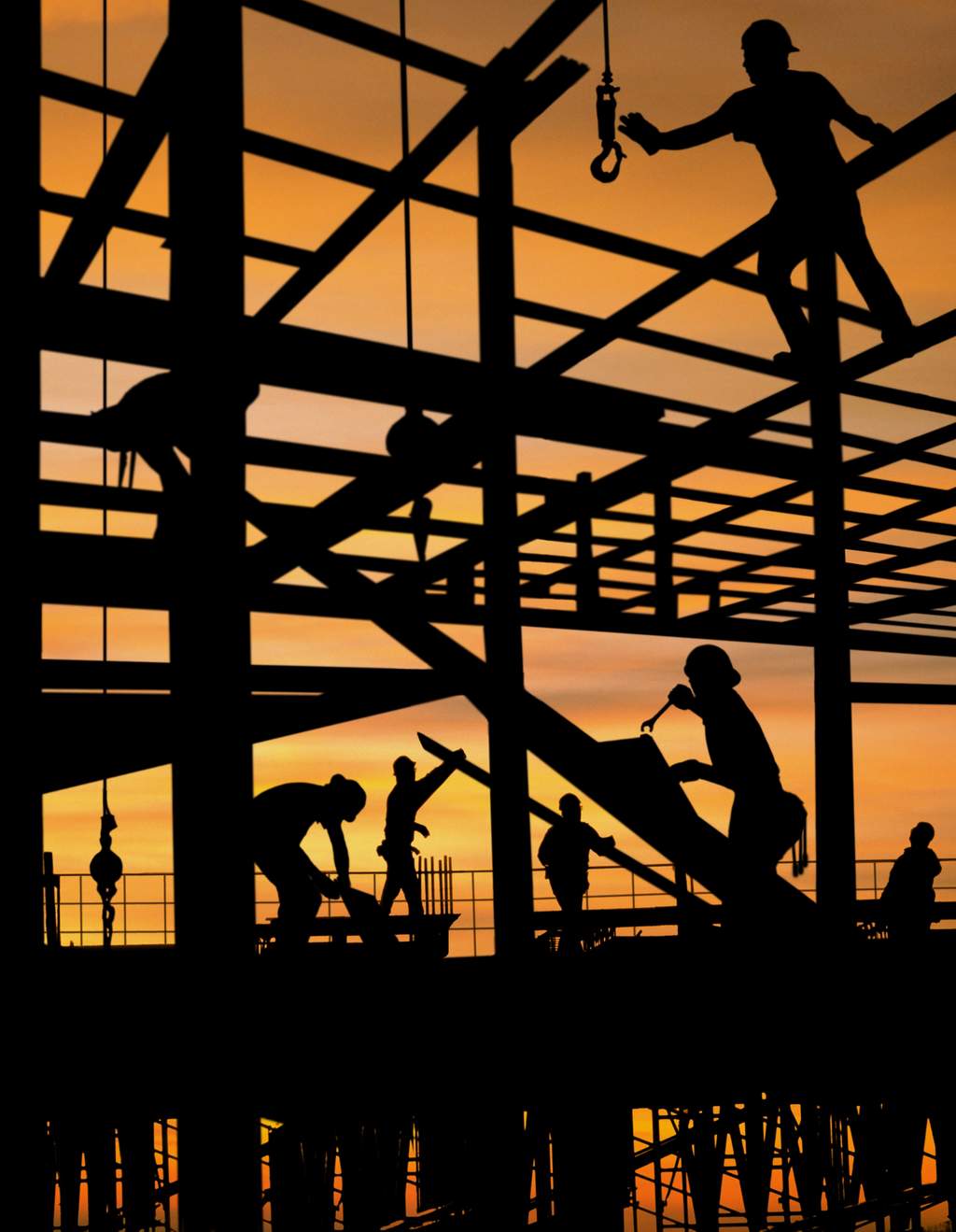 Mario Mauro
James Wilkinson
Dustin Martin Mauro
Mario Costable
Wayne Ireson
Stephen Kwok
Dwayne Mittelsteadt
John Delfino
Dan McNamara
Rudy Haber
I've spent over 30 years as a health and safety professional. I started my career with The Metropolitan Toronto Police Force in March, 1978 as a Police Officer and have divided my experience with The Ontario Ministry of Labour where I was appointed as an Occupational Health and Safety Inspector and Provincial Offences Officer where I was responsible for administering and enforcing the Occupational Health and Safety Act and its Regulations.  I am also a licensed paralegal by the Law Society of Upper Canada.

I was also appointed as a federal WHMIS Inspector by Health Canada and was the certified worker representative on the Ministry of Labour's (York District Office) Joint Health and Safety Committee for 6 years, for which I was elected by my colleagues. During my tenure at the Ministry of Labour, I was also appointed and authorized to conduct examinations, investigations and inquiries under subsection 135(1) of the Workplace Safety and Insurance Act and additionally authorized to perform audits, investigations, inspections and demand information for the Ministry of Finance pertaining to the Retail Sales Tax Act, the Corporations Tax Act and the Employers Health Tax Act.

My duties as an Inspector for the Ministry of Labour included but not limited to investigations into workplace accidents, complaints, disputes, work stoppages and work refusals to determine compliance with legislation, regulations and standards by; gathering all relevant information and evidence, interviewing employer and worker representatives, witnesses and related parties; conducting physical inspection of workplaces to identify hazards and contraventions; discussing matters such as unresolved health and safety concerns; observing and assessing hazards.

My responsibilities also required the conduction of unannounced workplace inspections by examining and assessing effectiveness and compliance of occupational health and safety practices including worker education and training programs.

Also a member of The Canadian Society of Safety Engineering.

James Wilkinson, P.Eng.

Engineering and related health and safety professional services are provided by Safex through our affiliation with Wilkinson Technical Services Inc.

Jim holds a degree in Civil Engineering from the University of Waterloo ('74) and has had more than 30 years of engineering experience in the construction and industrial sectors of the industry. He has held various senior positions with the Occupational Health and Safety Division of the Ministry of Labour in Ontario and was instrumental in the development of provincial policies and regulations involving scaffolds and access equipment, temporary structures, concrete formwork, cranes and hoisting equipment and rack structures in the industrial sector. As the Ministry's chief forensic investigator, Jim has conducted numerous highly complex accident investigations and has provided key expert witness testimony and litigation support in many high profile cases. Jim has many years of experience in the development of standards and codes and participates on various Canadian, American and International standards committees. Jim currently chairs the CSA B354 technical committee for Elevating Work Platforms and is a director of the Scaffold Industry Association of Canada.

Under Construction

Under Construction

Approx. 30 years employed by the Ministry of Labour.

EMPLOYMENT

Manager, Occupational Health and Safety June 2008 to Present
The Board Of Governors of Exhibition Place
2 Manitoba Drive, Toronto, Ontario
M6K 3C3

RESPONSIBILITES:

Responsible for the establishment of Occupational Health and Safety Policies and Procedures, Job Safety Analysis, Personal Protective Equipment Training, Respiratory Management Program, Identification of Hazards specific to the workplace and prescription of corrective measures in health and safety.

Responsible for liaison with stakeholders in Occupational Health and Safety, including Ministry of Labour, Health and Safety Associations and the WSIB, and for compliance with applicable Occupational Health and Safety Legislations, applicable Standards (ASHRAE, ANSI, CSA etc) and best practices.

Responsible for the following tasks/projects :

• emergency procedure and planning
• pandemic planning
• WHMIS training
• Toolbox talk involving health and safety
• Workplace accident investigations
• Falls from heights, confined space entry procedure including lock-outs and tag-outs.
• HVAC /IAQ investigations and new system design
• Entry into confined space policies and procedures
• Mentoring and training of a junior health and safety representative
• As a technical resource for the Senior Management Committee and Worker Committee for Health and Safety, and the Joint Health and Safety Committee.
• Investigation of Indoor Air Quality at the GS Building, including collection of bulk and air samples for analysis of potential airborne contaminants, and prescription of control measures and facilities to eliminate issues due to inadequate ventilation.
• Investigation of hazards from falling debris from the Gardiner Expwy and prescribe measures to alleviate the potential hazards.
• Provided guidance to deal with issues related to Heat Stress and Cold Stress.

INDUSTRIAL HEALTH AND SAFETY PROGRAM MANAGER April 2005 – June 2008
Central Region
Ontario Ministry of Labour

RESPONSILITIES:

Responsible for the delivery of the Ministry's core business in Occupational Health and Safety which includes the setting, communicating and enforcing the Occupational Health and Safety Act and the Regulations. Specific responsibilities include:

• manage the work of a staff of 22 industrial health and safety inspectors, 2 occupational hygienists, 1 ergonomists and 2 professional engineers and 5 administrative staff;
• conduct performance planning and review for all staff regularly to ensure adequate fulfillment of mandated functions;
• quality control and assurance is achieved by review of field visit reports against established Policies and Procedures within the Ministry;
• prepare monthly reports on field activities and statistical analysis of results achieved against performance targets
• participate in the recruitment of 200 new inspectors in 2004, 2005 and 2006 by performing screening of applications, interviewing applicants and finally communicating with referees prior to the final job offer;
• liaise with Health and Safety System Partners such as WSIB, Safe Workplace Associations, Trade unions and other stakeholders on health and safety issues
• manage a budget of over $3,000,000 for the salary and other operating costs of operating the district office.

DISTRICT MANAGER April 1996 – April 2005
Toronto North District, Central Region
Ontario Ministry of Labour

RESPONSIBILITIES:

Responsible for the administration of the District Office and the work of staff from four programs including Construction, Industrial Health and Safety, Professional and Specialized Services and Employment Standards. Specific responsibilities include:

• Manage the budget for the operation of the District Office to ensure that expenditures remain within budget allocations;
• Conduct performance management for all administrative and program staff according to Division/Regional workplan;
• Manage the activities of staff to ensure conformity with the mandates specified in the Ministry's business plan through review of MIS reports in areas such as outstanding orders, number of reactive and proactive field visits, prosecutions, jury recommendations from inquests, etc.;
• Provide assistance to field staff in communicating with the public and in carrying out enforcement activities to targeted workplaces based on Loss Time Injury statistics from the WSIB;
• Ensure that staff receive the necessary technical support from program specialists and adequate training to perform their assigned duties;
• Conduct monthly meetings with all staff to communicate policy matters from senior management and to resolve issues arising from field activities;
• Provide assistance to other district offices in eliminating aging Employment Standard claim files to enable the Region to achieve total elimination of files that have aged over 180 days;
• Other administrative duties include fleet management, staff attendance reports and vacation planning, merit increases, Joint Health and Safety Committee co-chair.

Part Time Lecturer, Mohawk College of Applied Arts and Technology, Hamilton 1987 to present

Courses taught:

1. Introduction to Occupational Hygiene
2. Sampling and Analysis of workplace airborne contaminants

Part Time Professor, Integrated Environmental Remediation Degree Program, Seneca College of Applied Arts and Technology 2004 to present.

Course taught:

Occupational Health and Safety in the Environmental Remediation Industry.

MANAGER, PROFESSIONAL & SPECIALZED SERVICES 1991 – 1996
Ontario Ministry of Labour, Mississauga

RESPONSIBILITIES:
Managed a multi-disciplinary team of professionals including physicians, engineers, ergonomists, hygienists, technologists, mediator/advisors, paralegal, nurses, and support staff in administering scientific, technical and legal aspects of the Occupational Health & Safety Act and regulations. Specific responsibilities included:

• co-ordinated the activities of a staff of 19, including the planning and implementation of work plans for routine and special field investigations, providing assistance in unusual cases;
• explained legislation, policies and procedures to staff and the inquiring general public;
• developed, implemented and monitored program objectives;
• randomly reviewed reports of the area field staff for content, quality, and consistency in application of legislation to ensure recommendations are feasible and valid;
• analyzed statistical trends to recommend and develop changes in program policies, procedures and guidelines or improvement of occupational health and safety measures;
• determined and ensured adequate staff requirements are met for the area;
• evaluated staff performances, taking action when necessary, to appoint or dismiss staff;
• resolved grievance issues in accordance with policies and procedures in conjunction with the Collective Agreement, acting as a witness at hearings, when required;
• represented the Ministry as certified representative for the Joint Health and Safety Committee;
• participated and lectured on health and safety to attendees of certification courses;
• managed the annual budget of the area program by monitoring expenses through regular reports, modifying and reallocating resources, as deemed necessary.

CONSULTANT, OCCUPATIONAL HYGIENE SERVICES 1977 – 1991
Ontario Ministry of Labour, Toronto

RESPONSIBILITIES
As a Consultant, conducted visits to various industrial plants in Ontario for hygiene surveys and assessments of health hazards; prepared draft regulations and analytical methods for specified substances; provided counseling to health action teams in establishing Ontario Regulations for Lead, Mercury, Isocyanates and other substances in the workplace; provided assistance to the inspectorate on technical aspects during investigations of union complaints, work refusals, accidents and emergency situations, and provided expert testimony in Provincial Courts on matters related to the enforcement of the health and safety regulations under the Occupational Health and Safety Act.

CORPORATE SENIOR ENVIRONMENTAL ENGINEER 1972 – 1977
The Canada Metal Company Ltd., Toronto

Specific responsibilities and accomplishments in environmental engineering and occupational hygiene will be provided if necessary.

EDUCATION

QUEEN'S UNIVERSITY, Kingston, Ontario
B.Sc. Chemical Engineering
– Major – Chemical reaction kinetics
– Minor – Metallurgy, Biochemistry

SENECA COLLEGE OF APPLIED ARTS & TECHNOLOGY, Toronto
Chemical Engineering Technology

UNIVERSITY OF WINDSOR/MINISTRY OF THE EVNIRONMENT, Windsor
Isokinetic stack testing course

INDUSTRIAL ACCIDENT PRVENTION ASSOCIATION
Industrial Safety
Noise Control and Measurement

CIVIL SERVICE COMMISSION
Management workshop
Supervisor Training
Selection Criteria and Interview Techniques

LAURENTIAN UNIVERSITY, Sudbury
Advanced Industrial Ventilation

AMERICAN BOARD OF INDUSTRIAL HYGIENE (ABIH)
Certified Industrial Hygienist on Comprehensive Practice

HUMBER COLLEGE OF APPLIED ARTS AND TECHNOLOGY, TORONTO
Certified Designer of Residential and Small Commercial Heating and Refrigerating System.

Ministry of Labour
Attended the Early Identification of Executive Potential sessions sponsored by IMLOP in the Ottawa Assessment Centre.
ALL-IN-1 TRAINING SEMINAR MIS training
WHMIS training – hazardous products classification
Advanced Industrial Ventilation
Industrial Noise Control
Internet training
Attended various management courses and seminars on management of professional staff, conflict resolution, time management, services management, Y2K contingency planning

Other Professional Activities:

Technical publications:

Ventilation for Contaminant Control – A paper presented in 2005 at the annual IAPA Health and Safety Conference

The Internal Responsibility System – an experience at the DeHavilland Aircraft Manufacturing Plant

Indoor Air Quality – a paper presented at the annual IAPA Conference

Indoor Air Quality and Ventilation – a presentation given to participants of the Health Care Health and Safety Association

Airborne Contaminants Associated with Welding – a paper presented at the Annual IAPA Conference

PROFESSIONAL AFFILIATIONS

Member, Professional Engineers Ontario (PEO)
Member, Engineering Institute of Canada (EIC)
Member, American Board of Industrial Hygiene (ABIH)
Member, American Academy of Industrial Hygiene (AAIH)
Licensed Toxic Substances Reduction Planner (Ontario Ministry of the
Environment)

EXTRACURRICULAR ACTIVITIES


President, Toronto Area Dragons (TAD) Dragon Boat Club, Toronto, 2001 – 2003
President, Ontario Public Service (OPS) Dragon Boat Club, Ontario 2002
President, Sing Fai Sports Club, 1999 – 2000
Member, Team Canada Senior Men Dragon Boat Team, World Champion, 2001.
Coach, Team Canada Senior Mixed Dragon Boat Team and silver medallist 2001.
Member, OPS Spirit Team established by the Deputy Minister Leadership Group (DMLG)
Organizer, fundraising for the United Way in CN Tower Stair climb in 2000 & 2001.
Organizer, CIBC Run for a Cure for Breast Cancer, 2000, 2001, 2002.
Organizer, Paddling and Rowing, a Special Event at Ministry of Labour for United Way fundraising.
Paticipant in WWF Charity Fundraising – CN Tower Climb 2015.
Head Coach, Grand Senior Team Canada Dragon Boat Team, World Champion 2005, 2007, 2009 and 2011.

Approx. 30 years employed by the Ministry of Labour.

Under Construction

Approx. 30 years employed by the Ministry of Labour.

Approx. 30 years employed by the Ministry of Labour.