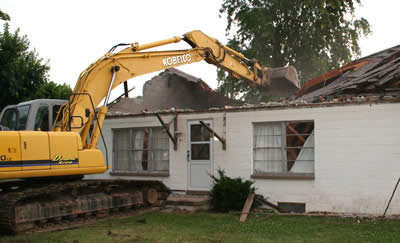 The Ontario Occupational Health and Safety Act requires that a list of all designated substances at a project site be provided to all bidders at the tendering stage.
A Designated Substance Survey (DSS) identifies the designated substances present, their locations and concentrations. This information allows contractors involved in demolition or renovation activities to take appropriate steps to control exposure of workers and the general public to the designated substances that are present.
Without a Designated Substance Survey, your project could be shut down by the Ministry of Labour and not cleared to proceed until your survey has been completed, and it is generally easier, less involved and less expensive if done prior to the start of your project.
In section 30 of the OHSA deals with the presence of designated substances on construction projects. Since silica, asbestos, lead, benzene and mercury are designated substances (O. Reg. 490/09), compliance with OHSA and its Regulations requires the owner of a project to determine if silica, asbestos, mercury, benzene and/or lead is present on a project through a designated substance survey and, if it is, to so inform all potential contractors as part of the bidding process. In a similar way, contractors who receive this information are to pass it onto other contractors and subcontractors who are bidding for work on the project. If the owner or any contractor fails to comply with this requirement, whey will be liable of any loss or damages that result from a contractor subsequently discovering that silica, asbestos, mercury, benzene and/or lead is present.
Eleven substances have been "designated" in Ontario – acrylonitrile, arsenic, asbestos, benzene, coke oven emissions, ethylene oxide, isocyanates, lead, mercury, silica and vinyl chloride.
Only four of these eleven substances are commonly encountered and include:
asbestos in building materials;
lead in paint applications and in solder used in joints of copper pipe;
mercury in thermometers, pressure gauges, electrical switches and relays, and as a preservative in some paints; and silica in concrete, masonry, stone and boiler refractory.
What is a Designated Substance Survey (DSS)?
A Designated Substance Survey includes a visual inspection (walk-through) of the site, to identify the readily-accessible areas for the presence of designated substances used in building and construction materials and equipment. Accordingly, we assess the type, characteristics and condition of the building materials and collecting of sample materials which will be collected for subsequent laboratory analysis. Lab results are generally provided the following business day of our field visit.
The result is a Designated Substance Survey (Assessment Report) that outlines materials of concern on the job site, lab analysis and results of materials tested, overall discussion of the materials (types, locations) found in the job site and conclusions/recommendations made according to these observations and testing.
Thus in properly identifying these other Hazardous Materials on a project work site, work procedures and proper waste handling guidelines can be determined to minimize possible health and environmental impact.
** Pricing for Designated Substance Survey varies depending on factors that include building size, age of building, building material types and proposed project and scope of work.